As seen on TV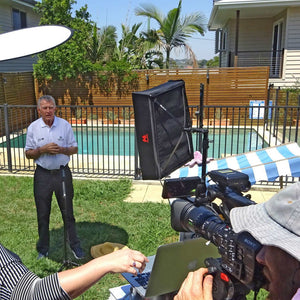 Former Australian Olympic Swimming Coach and 'Check Your Pool Gate' ambassador Laurie Lawrence has made it his life's work to prevent children under 5 drowning in backyard swimming pools. He wants all pool owners and carers to ensure their pool fences and gates are in good working order and Standards compliant. This includes ensuring pool gates are self-closing and self-latching at all times, and that any faulty hardware is replaced.
Laurie efforts extend year round, but during December each year, during National Check-Your-Pool-Gate Month, he tirelessly spreads the message through TV and radio interviews around the country. Here are just a few samples of recent interviews and news reports. Thanks Laurie.
Leave a comment
Comments will be approved before showing up.